Shoot soratama pictures and video with Olympus STYLUS TG-5/TG-4/TG-3 Tough
"soratama 55 for TG" includes soratama device from "soratama SP", extension tubes and step-up ring.
This kit enables you to take soratama pictures with your Olympus STYLUS TG-5/TG-4/TG-3 Tough.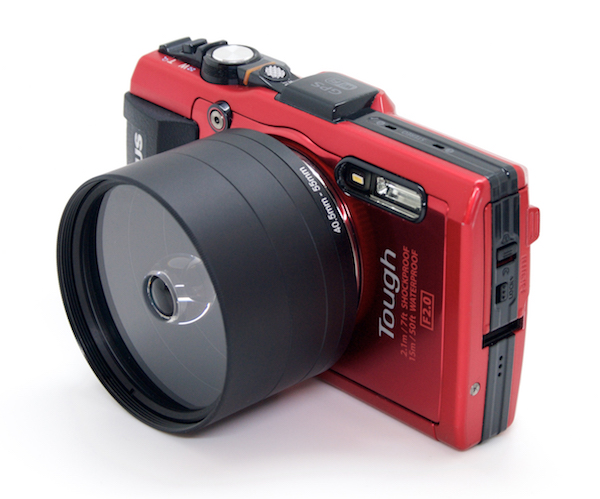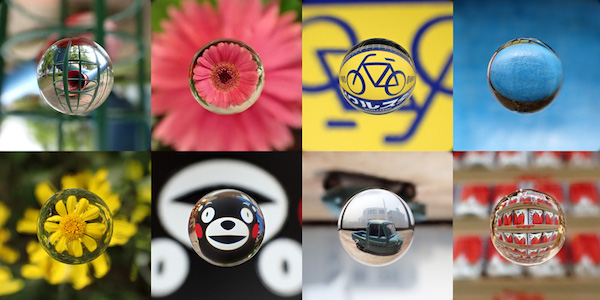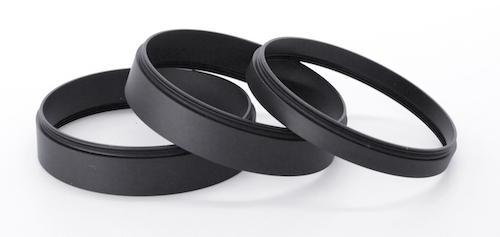 Collaboration between GIZMON and ZENJIX
"soratama 55 for TG" was created by GIZMON, which is well known for its products for mobile phones, and ZENJIX, the manufacturer of soratama.
"そらたま","宙玉" and "ZENJIX" are trademarks registered by Maminka. It has been already registered or has been applied for in Japan, China, USA, etc.


A full-scale structure with high image quality
"soratama 55 for TG" uses ball lens made of optical glasses, and coated glass plates. The metal lens body is matte coated in order to reduce the occurence of flare.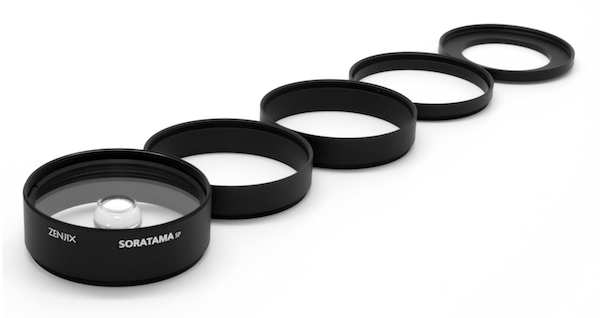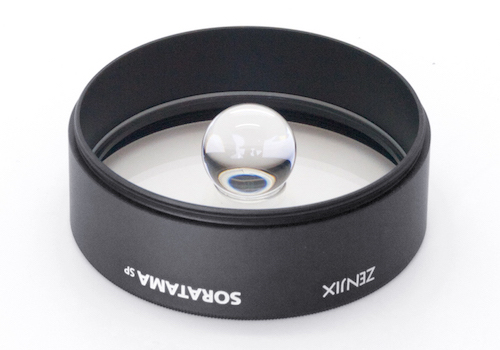 How to apply and use
In order to fix "soratama 55 for TG" onto Olympus STYLUS TG-5/TG-4/TG-3 Tough, the CLA-T01 Conversion Lens Adapter by Olympus is necessary. Adjust the extension tube length to change size of the center ball.
By setting the camera to its ideal photographing mode, the more beautiful soratama pictures can be shot.
NOTE: Using one 10mm extension tube and setting the aspect ratio to 1:1 is recommended.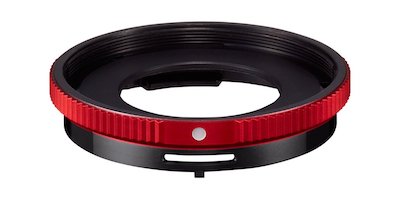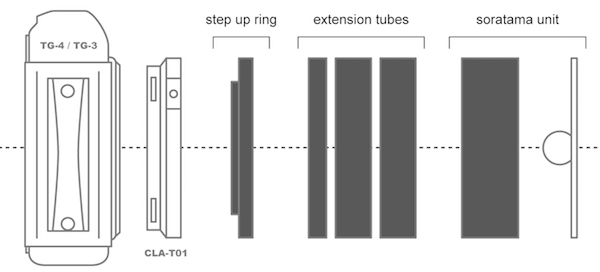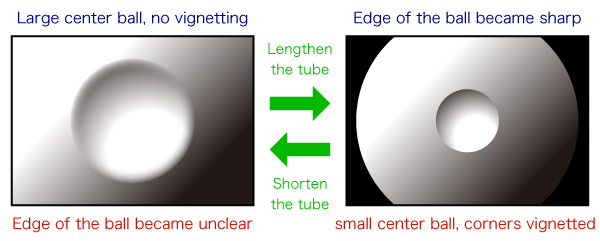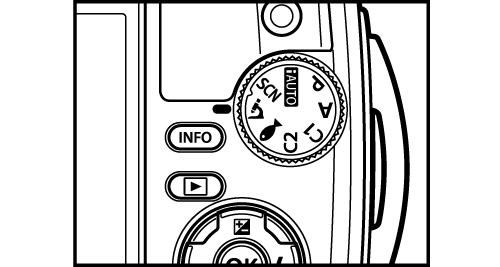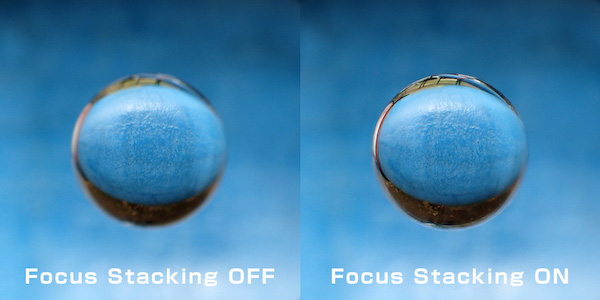 [zenjiinfo_e]
NOTE
It is possible to apply this product to cameras with 40.5mm diameter filter. However because we haven't done any tests, please try at your own risk.
This product's depth of field is shallow and the edge of the center ball is likely to be unclear compared to soratama72. Please use the depth correction together when photographing.
This device is a delicate optical equipment. Do not drop or apply an impact.
Do not use underwater.
Do not get too close to the object when photographing. It will lose focus.
When the image gets vignetted, use the zoom function or trim the edge of the image with camera application.
The image will come out wrong way round by only using this device.
By using editing functions of the camera, 180 degrees turn and trimming process can be done after photographing.
Specifications
Product : GIZMON x ZENJIX soratama 55 for TG
Manufacturing Company : GIZMON
What's Included : soratama unit 55mm, step-up ring, extension tubes 10mm x2, 5mm x1, puch, manual
Compatible Devices : Olympus STYLUS TG-5/TG-4/TG-3 Tough
Size : length 50mm x width 56mm
Weight : about 56g
UPC : 700598666755